Like so many of us Stretch Marks can be a major confidence-killer and chances are you're one of the 85% of adults struggling with Stretch Marks somewhere on the body; learn how Microneedling For Stretch Marks may be able to alleviate the insecurity.
What are Stretch Marks?
Striae, or stretch marks, are formed when the connective collagen fibers of the skin's dermis layer are stretched beyond their capacity, resulting in breakage that creates scarring. Stretch Marks are typically caused by weight gain, pregnancy or hormonal changes; Stretch Marks can usually be found on the abdominal area, arms, hips and upper thighs. Stretch Marks are completely harmless, however, they do tend to be an embarrassing concern for many men and women.
Microneedling For Stretch Mark Removal
Until recently, the only way to remove Stretch Marks was through cosmetic surgery. This invasive, painful option with required downtime made Stretch Mark removal unattainable for many. Now, Microneedling For Stretch Marks offers a very effective option for Stretch Mark removal that causes very little pain, requires no cutting or anesthesia and necessitates very little downtime.
Do The Results Of Microneedling For Stretch Marks Last?
When removed with Microneedling treatment, Stretch Marks do not come back, however, more than one session of Microneedling for Stretch Marks may be necessary to completely diminish the appearance of deeper Stretch Marks. Of course, new Stretch Marks may occur with subsequent pregnancies or weight gain, but they too can be removed with Microneedling for Stretch Marks.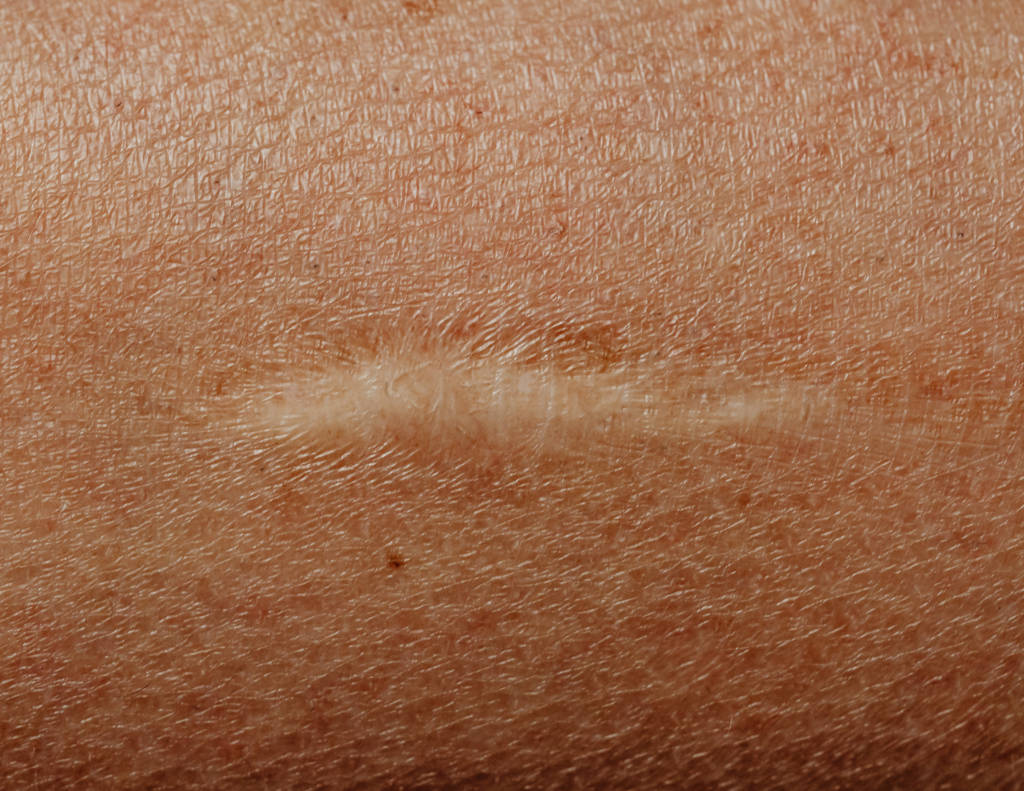 Microneedling For Scars / Stretch Marks