Plucking, tweezing, waxing, shaving, etc.; nothing the modern body isn't prone to. The tiny knicks and cuts, ingrown hairs, razor burn, all just a part of the experience… right?
Well, it doesn't have to be.

The full 411 on "Laser Hair Removal" from information regarding the treatment process, the cost, to the pain, etc.; We've got all of the answers you're looking for regarding Laser Hair Removal! Show off your summer skin this season with the help of dr LASER's Laser Hair Removal; optimal results from Laser Hair Removal can be expected to be apparent after 6-10 Laser Hair Removal treatments. Starting the Laser Hair Removal process in the Winter or the Spring is ideal, as Laser Hair Removal sessions can only be scheduled every 6-8 weeks. Smooth summer skin is something we all deserve, save your skin from the damage that other Hair Removal methods inflict, try Laser Hair Removal today. Trust us when dr LASER says, "You'll be obsessed with this treatment, you'll wonder why you didn't try it sooner!"
What is Laser Hair Removal?
Laser hair removal is one of the most reliable and safe treatments to get rid of unwanted hair from your underarms, legs, arms, bikini area, etc.. The treatment targets your hair follicle leaving you with instant results. It is a non-invasive treatment and it has been FDA approved – so wait are you waiting for?
How Does Laser Hair Removal work?
Wondering how Laser Hair Removal works? Simple, unlike other Hair Removal techniques, Laser Hair Removal differentiates itself by eliminating the problem at the root (no pun intended.). During a Laser Hair Removal treatment by dr LASER, we are able to penetrate the unwanted hair follicle with light energy, the pigment in the hair absorbs the light energy, damaging the sac shaped follicle that the hair resides in. Upon damaging the hair follicle, the hair will slow down the hair growth and eventually cease the hair growth altogether. Instantly leaving you with silky smooth skin.
We can all agree it's 10x better than shaving. Toss those razors out the door! This treatment won't leave you with bumps and it lasts longer than traditional hair removal methods. Laser Hair Removal is a painless procedure with little to no pre/post care, all you need is some protective eyewear! No worries, we will provide you with protective eyewear – no need to bring sunglasses. We got your covered!
This treatment can reduce up to 90% of unwanted hair after only 7-9 Laser Hair Removal sessions. You'll be coming back to us roughly one month apart, however, you'll see an incredible difference in your skin immediately.
What's the cost for Laser Hair Removal?
Let's just say, Laser Hair Removal will save you money compared to the annual cost of shaving. It ain't cheap but with a few appointments, you'll be set for months. When you start to see the results from your treatment you'll wish you started sooner.
There isn't another hair removal method comparable to Laser Hair Removal as far as results go, you'll rid your bikini line, underarms, and legs of razor burn and ingrown hairs, an invaluable relief during those summer months that we all crave silky smooth skin.
Will Laser Hair Removal hurt?
Simple answer, it really doesn't. Most people don't feel anything but a little tingle. It does depend on personal pain tolerance.
It beats a few nicks and cuts with a traditional razor or hot wax ripping the hair out by the root… no pun intended.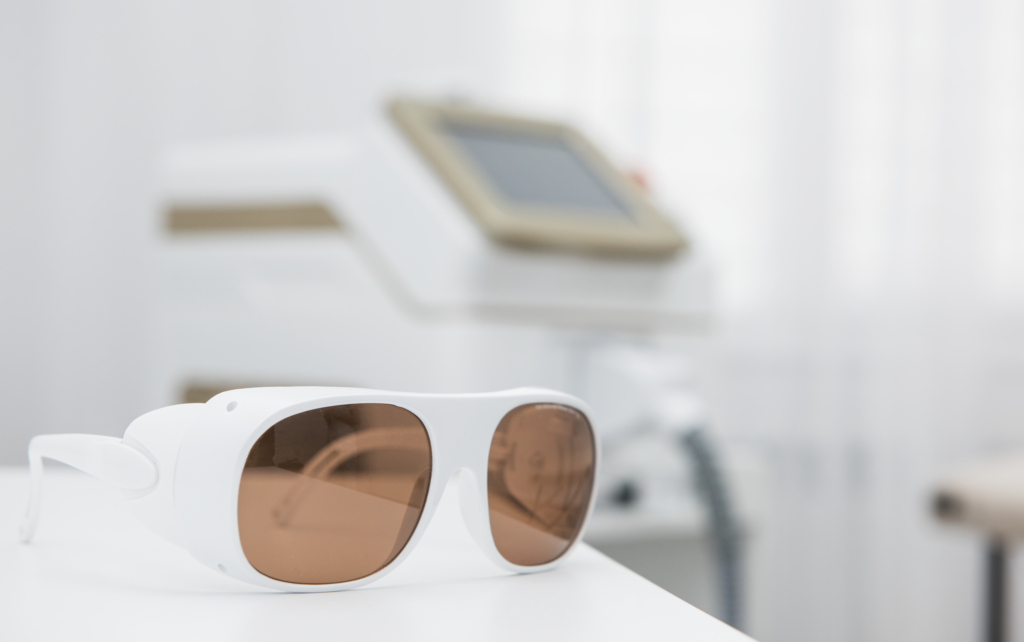 Laser Hair Removal; 7 Sessions